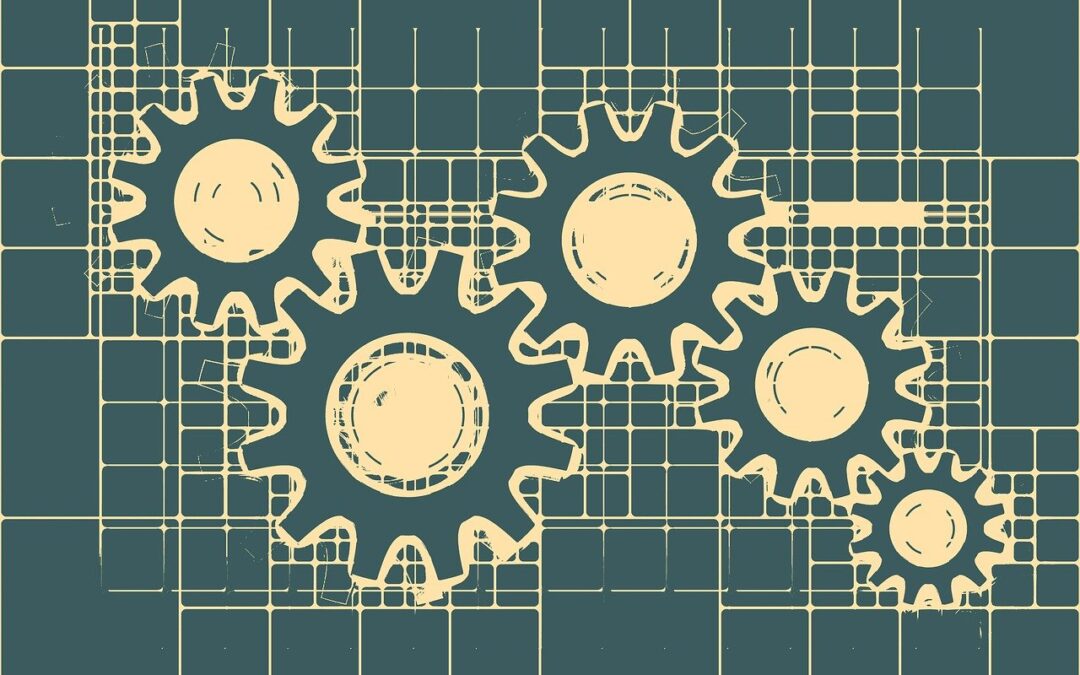 Methylation is a cycle in our body that is critically important for healthy functioning. It also has the power to protect us from various diseases that are "described" in our genes. Methylation may perhaps be best known for its role in detoxification, although there are hundreds of additional body processes that rely on methylation and the compounds it produces. The methylation process can be easily disrupted by a poor diet and unhealthy lifestyle. Furthermore, many people have a genetic mutation that affects their ability to methylate properly. Part One reviews how genes are affected by methylation, the various processes that methylation is used for, and the MTHFR mutation. See Part Two for ways to support methylation through specific changes in diet and lifestyle.  
Genes Can Be Turned On or Off
As you may have heard before, our genes are not our destiny. There are several health conditions that have a genetic component and thereby tend to run in families. These include depression, anxiety, heart disease, dementia, autoimmune diseases, and even cancer. But we all know of people who never seem to get the disease that all their family members are struggling with. This sort of thing actually happens all the time, on both large and small levels, usually without us ever knowing that we dodged a bullet (or took a bullet). 
So what happened? Well, our environment counteracted our genetic "destiny." In other words, a disease-causing gene was turned off and rendered inactive. Our genes don't only predispose us to disease however. They also offer protection against disease. In this case, we'd want this gene to be turned on so it can protect us. Our environment has the power to do this. It can cause genes to turn off or on depending on our lifestyle choices. Many elements constitute our environment such as diet, exercise, sleep, stress, and amount of toxin exposure. How we choose to live each of these out defines, collectively, how healthy our environment is.
The concept that our environment can change the way our genes operate is called epigenetics. Of course, our actual genetic material does not change, but rather the way our body reads those genes changes. 
What Methylation Does For Our Genes
Methylation is a process that happens in our bodies that is critically important for the healthy functioning of our genes. Methylation controls whether or not a gene is expressed (turned on or off). It is a biochemical process that, when working properly, acts in our best interest. It will turn "bad" genes off and "good" genes on. In order to do this, methylation relies on our environment to work properly. When we surround ourselves in an unhealthy environment, the methylation process fails and we get the opposite effect on our genes ("bad" genes are turned on and "good" genes are turned off). This is the starting point for disease and dysfunction; when we first start noticing that something isn't right with our health. 
Methylation And Detoxification
We are constantly exposed to various toxins and chemicals, whether through breathing them, eating them, or touching them. Small, repeated exposures to chemicals accumulate in our body and overburden our detoxification system over time. 
Common toxins include:
Pesticides on our food

Exhaust fumes from our cars

Arsenic, lead, and pharmaceuticals in our drinking water

Mercury in fish and dental fillings

BPA in our plastic

Phthalates and parabens in our personal care products

Ammonia, solvents, and bleach in our cleaning products

Formaldehyde, benzene, PFOA's, and flame retardants in our household furniture and mattresses
Other than the toxins we're exposed to in our environment, there are compounds produced by our body that can build up and become toxic if they aren't lowered to safer levels. Estrogen, histamine, dopamine, and homocysteine are such compounds; they are also reduced through methylation. 
Methylation is one of the six main pathways of detoxification that our liver goes through. The methylation process specifically detoxifies BPA, aspirin, cannabinoids, estrogens, mercury, lead, and arsenic. Furthermore, methylation produces two compounds (sulfate and glutathione) that are relied on in two other detox pathways, thus helping to detoxify an even longer list of chemicals. 
People who do not methylate properly can experience a host of toxicity symptoms. These include migraines, allergies, chronic fatigue, arthritis, sinus issues, respiratory disorders, digestive problems, poor circulation, and insomnia. Those who experience these symptoms would be helped by strengthening their methylation process.
Other Processes That Depend On Methylation
Clearly, methylation is what makes the difference in determining how healthy we will be throughout life. It supports our protective, health-promoting genes while suppressing our harmful, disease-promoting genes. Methylation also targets various toxins and harmful compounds making them less toxic and able to be eliminated from the body. In addition to altering gene expression and enhancing detoxification, methylation is critically important in hundreds of other body processes. Below are a few examples:
Bile Production
Methylation is necessary in the production of phosphatidylcholine, a chain of fatty acids, phosphorus, and choline. This compound makes up our bile and helps emulsify fat from our diet. We need healthy bile production, not only to break down fats but also to control bacterial overgrowth in our gut. Bile is produced in our liver and then flows into our gallbladder, so people with poor methylation often have gallbladder problems.
Brain and Muscle Health
Methylation produces an amino acid called creatine, which is needed by our muscles and our brain. Our muscles use creatine to increase lean muscle mass and reduce muscle soreness after exercise. Proper creatine levels in our brain lead to improved brain function, recognition, and memory, while reducing mental fatigue. 
Neurotransmitter Production
Neurotransmitters are the chemical messengers that send signals to and from our brain. No doubt you've heard of several types of neurotransmitters, including dopamine, serotonin, melatonin, epinephrine (adrenaline) and norepinephrine. Collectively, these neurotransmitters help us feel clear-headed, focused, calm, and upbeat. Methylation kickstarts the process of producing these neurotransmitters using folate, one of the B vitamins (B9 to be exact). A person who struggles with depression, anxiety, brain fog, mental confusion, or attention difficulties (like ADHD) would be helped by supporting their methylation process to increase neurotransmitter production.
Healthy Stress Response
You may have heard of the two parts of a healthy stress response. When our brain perceives stress, whether it's psychological, emotional, or physical, it activates our "fight or flight" response. This response allows us to rise to the occasion so we can tackle the stress. We can focus longer, work harder, and move faster to help us through the immediate situation. This is made possible by various stress hormones including cortisol and epinephrine (adrenaline). 
The other end of the stress response is "rest and digest." It isn't healthy to remain in a constant state of alertness and stress. For every stress event there needs to follow a relaxation event. This is when you calm down, mentally and physically relax, and begin feeling rested and peaceful. 
Methylation allows both of these steps to occur, preparing you to tackle a hard work day before relaxing in the evening and enjoying a sound sleep. Poor methylation means we aren't responding well to stress. We might have a quick temper, poor sleep, feel "wired" all the time, or perhaps get burned out. 
MTHFR Mutation
This gene mutation has become very well known and is one of the most highly sought-after genetic lab tests ordered across the nation. And for good reason: the MTHFR mutation is the most common of all genetic mutations, with 30%-40% of Americans carrying at least one version of it. 
MTHFR is an enzyme that has a very long name (methylenetetrahydrofolate reductase if you're interested). Thank goodness for acronyms though, right?! This mighty enzyme's job is to methylate the vitamin folate (vitamin B9). This means it attaches a methyl group onto folate, which converts folate into its active form. The active form of folate is called 5-MTHF, or methylfolate. If you're wondering what a methyl group is, it's one carbon atom and three hydrogen atoms. In chemistry shorthand, a methyl group is written as "CH3."  
Why is any of this important? Well, methylfolate (the active form of folate) is the compound that starts the entire methylation cycle! So if our MTHFR enzyme is not working well, then we aren't converting enough folate into methylfolate, thus impairing our entire methylation process! But this is exactly what happens for those 30%-40% of Americans with the MTHFR mutation. 
However, as we covered in the beginning, our genes are not our destiny. This means having a MTHFR mutation does not necessarily mean that your methylation process is not (or cannot) function normally. As with all of our genes, genetic mutations do not doom us to a lifetime of disease. Our environment and lifestyle choices can overcome the hindrance of genetic mutations and give us lasting health. If you have the MTHFR mutation then you're simply in the pool with everyone else who needs to strengthen their methylation cycle. Welcome to the club! 
Signs You May Have An MTHFR Mutation:
Here's some signs that may indicate an MTHFR mutation:
Hypothyroidism

Chronic fatigue syndrome

Migraines

High blood pressure

Low white blood count (WBC) for most of your life

Low tolerance for medications such as methotrexate, 5-fluorouracil, or phenytoin

High homocysteine (above 12 micromoles per liter)

High folate or high vitamin B12 levels

Low alcohol tolerance

Sensitivity to chemicals

Anxiety, depression, or irritability 
Stay Tuned
We've covered how methylation is a necessary process to maintain good health. It acts to turn "bad" genes off and "good" genes on, so that we're protected from genetically predisposed health conditions. Furthermore, methylation is involved in hundreds of other processes to ensure things are running smoothly. This includes brain health, healthy stress responses, neurotransmitter production, detox from chemicals, and more. It is our lifestyle habits that allow methylation to perform optimally, making it far too easy to disrupt this process if we aren't paying attention to our daily choices. Lastly, we learned that methylation depends on the MTHFR enzyme to convert the vitamin folate into its active form (methylfolate). Those with a genetic mutation of their MTHFR enzyme have a compromised methylation cycle and will need to take steps to strengthen it. 
Now that we've got a solid background on what methylation is and why it's so important to our health, we need to know what to do to keep it running smoothly. Check out Part Two of this discussion! We talk about how to support our methylation cycle and the key nutrients we need each day.