Functional Medicine Nutritionist 
In Durango
We Are Pausing Our Onboarding of New Clients. Please Check Back Soon!
Thank you for your interest in working with us! In order to care for our current clients in the manner they deserve, we are needing to pace our onboarding of all new client appointments. We anticipate onboarding new clients as soon as possible so please check back with us! Thank you for your understanding and patience!
Improve Your Health Through Food
At CustomCare Nutrition Durango, we use personalized sessions to lead people to achieve their best health. To do this, your food will be your medicine. We will choose foods for you that have the power to correct imbalances, improve function, and, by extension, reverse symptoms.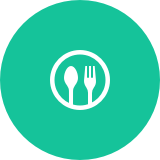 Health and nutrition planning focused on reversing your health concerns by targeting the underlying causes of your symptoms.
Customized plans designed around whole food nutrition and supplementation, aimed at correcting and reversing health concerns.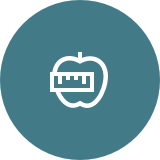 Come As You Are
We will come alongside you in addressing your health and bothersome symptoms, regardless of your current diet, food preferences, or lifestyle habits.
Our Mission
What We Do For Our Customers
At CustomCare Nutrition Durango, our mission is to guide you in reversing your chronic symptoms by looking at what caused them in the first place. Together, we address the root of your imbalances using nutrient-dense foods and dietary supplements. With this, we create your customized nutrition plan; a plan uniquely suited to address your needs. When we correct the root cause of symptoms, the progression of declining health slows down, allowing your best health to return.
See What Our Clients Are Saying!
"Kirsten Chesney and her partners at CustomCare Nutrition are absolutely amazing! I came to their team for a diet change and to spark a lifestyle change and their team delivered! They provided a food plan and detox plan, supplement review, grocery store visits, and a home pantry and kitchen visit. Their advice and nutrition consulting has been the catalyst for my lifestyle change! I would highly recommend their team!"
"Kirsten is full of nutritional and lifestyle advice and I absolutely love the supplements she recommended! They have worked wonders for me and I have been symptom free ever since. Kirsten's caring and thoughtful nature makes her easy to talk to and wonderful to work with. I highly recommend her nutritional counseling!"
"Kirsten Chesney at CustomCare Nutrition is top notch! Thanks to her support, I've lost 20 pounds in the past 3 months. My symptoms of insomnia, foggy mind and less energy are cleared…and I'm feeling good, connected to my body and have more energy. While weight loss is the goal, these other benefits are priceless! Thanks for keeping me true to my own health goals!"
"Kirsten has been incredibly helpful in guiding me to find nutritional balance. She listened to my concerns and limitations, then designed a clear road map that I can follow. A healthy diet that fits seamlessly into my lifestyle is truly a thing to be excited about!"
Get Started Today for Free
We offer free 30 minute consultations. During this call, we discuss your health concerns and what solutions you have tried in the past. Then we determine whether our services can help you. Schedule your free call today!